Hz. Eyyub (A.S) Water Well
You can become a shareholder for each water well to be opened within the scope of our common water well project, and you can support the Water Well campaign.
AFRİKA SU KUYUSU
AFRİKA / MALİ
Hz. Eyyub (A.s ) Su Kuyusu
You can follow our water wells whose campaign has been completed here.

Water-Well Projects in Africa
---
86% of people living in Sub-Saharan Africa do not have access to clean water. Water is a source of life, yet lives are lost when it is absent.
Considering the vast need of clean water in Africa, Diversity has conducted analysis in the arid countries and regions where there is no access to clean water and as a result initiated Water Well Projects under 'Ab-i Hayat' (Water for Life) theme which will facilitate people to access the most basic necessity of life, the source of life, water.
"Water ! is just colourless, tasteless, odourless... Yet it is a blessing which every living creature has depended on since the world's creation. Every form of life has centred around it. But arid Africa is in dire need of it.
How Do We Construct Water-Wells in Africa?
Find the answer in the video! (Watch till the end)
Constructing Water-Wells in Africa
---
Before our expert teams build water wells in a potential arid region of Africa, they do some preparations by analysing the water and its depth below the ground. Following this, in Caisson wells, they dig in 1.5m diameter, 20-40 m deep until the water vein is found while the walls of the well are sealed with concrete.
In areas where the water is deeper down, the well is constructed through boring method. When the required water level is found, water pipes are lowered, a suitable piping system and pump are installed. On the top of the well closer to the head, the walls are sealed with concrete to make it more durable and last longer.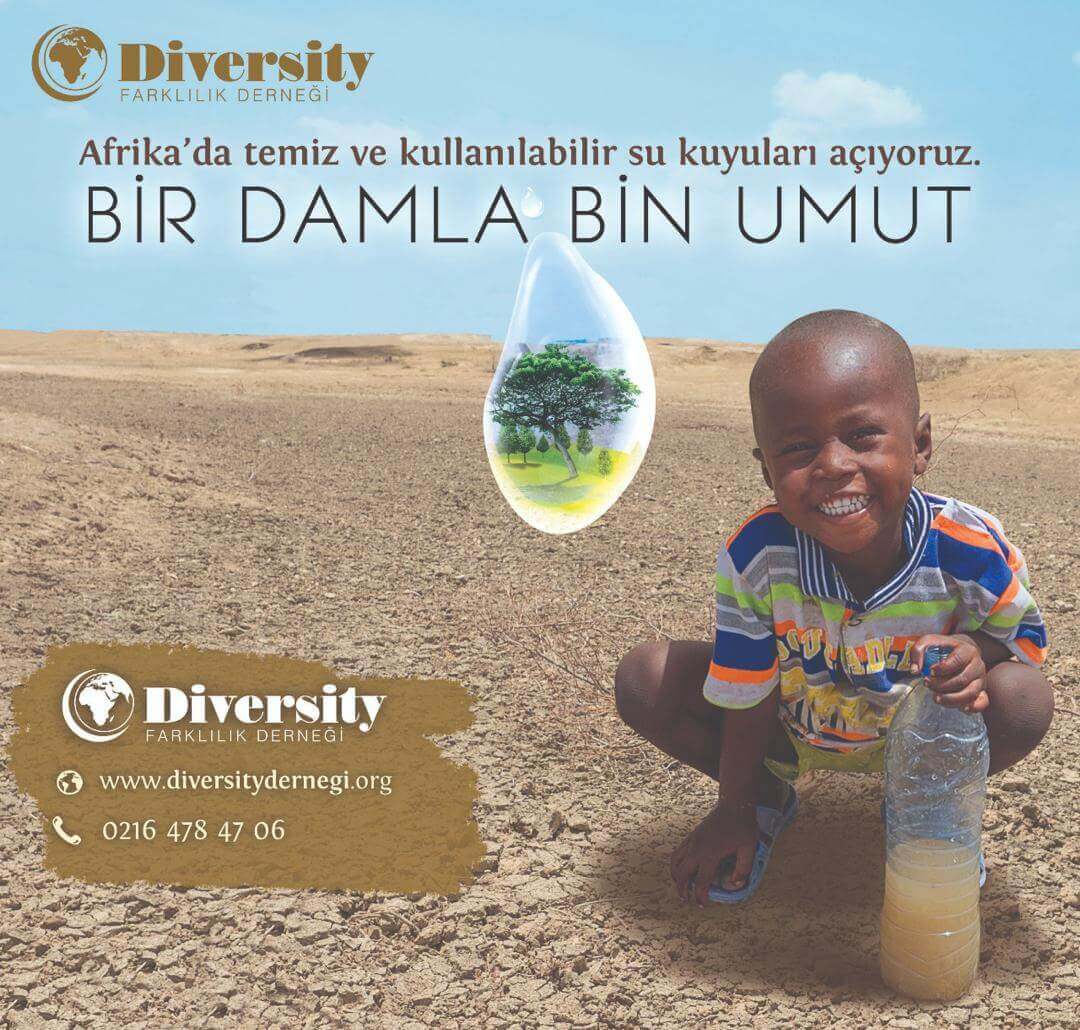 'Ab-i Hayat' (Water for Life) Water-Well Project Partnership
---
Be a shareholder in a water well by donating 50 Turkish Liras ( Simply use the application available on 'Diversity Farklılık Derneği' internet site under the theme of 'Ab-i Hayat' (Water for Life) Water-Well Projects. You can follow the graphs daily what percent of the well is collected. Her yıl onlarca su kuyusu binlerce ihtiyaç sahibine ulaştırılmaktadır. Hayırseverler www.diversitydernegi.org adresinden online ödeme yoluyla su kuyusu kampanyasına destek olabilirler.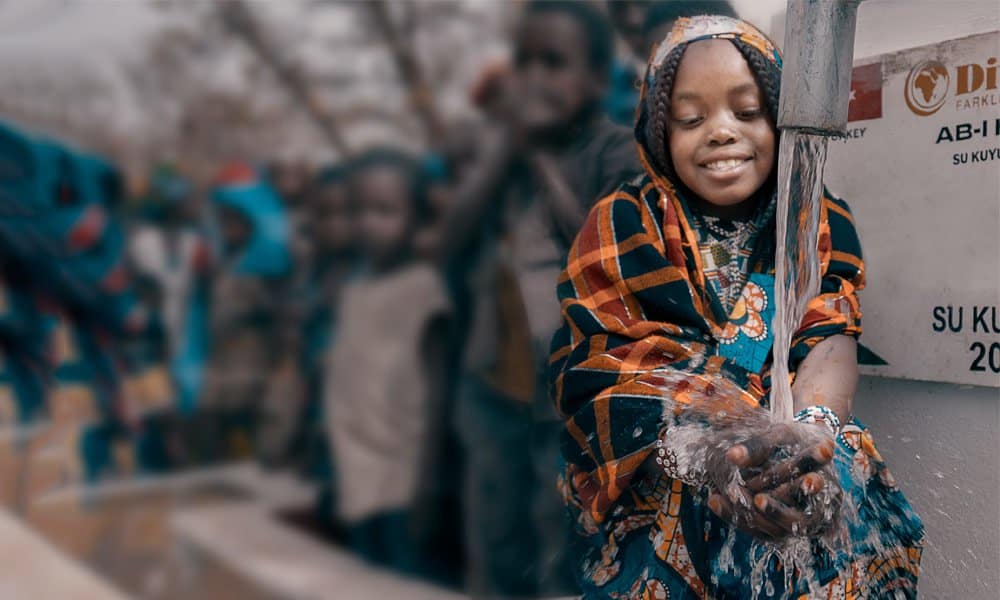 How Much Does It Cost to Construct a Water-Well in Africa?
The cost of building a well varies depending upon the country, region, depth of the water and the methods used to build it. Having an experience of more than ten years in the field, "Diversity Association" and its expert team have done a preliminary research and worked out the cost of building a well in Africa, which is 3000 USD minimum.(Please refer to the current exchange rates when converting the figure into Turkish Lira or Euro.)
For additional information, contact our trust by calling the numbers below
0090 216 478 47 06 – 0090 535 923 09 09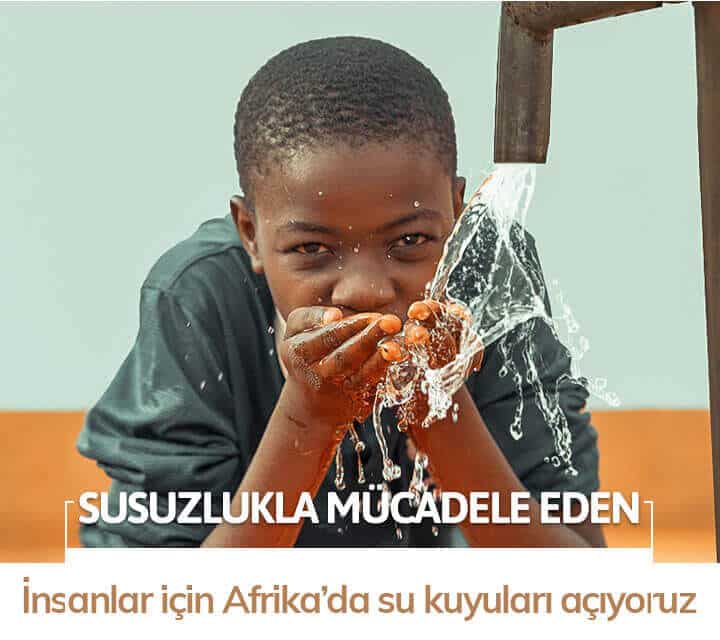 Water-Wells in Africa
---
In Sub-Saharan Africa especially, tens of thousands of people are migrating from the villages they were born and raised in in search of water. In villages where water-wells are found, humans and many other creatures benefit from the clean water and the water from the wells even helps the improvement of local farming in leaps and bounds. Water-well projects to be implemented in counties like Niger, Mali, Chad, Senegal, Burkina Faso, Nigeria, Togo, and Uganda every year will facilitate to save more lives from being perished due to lack of water. A water well to operate in a region means not also humans but many other creatures will benefit from the water.
"Have you watched our short film, "Suyun Rengi" (The Colour of Water)?
Sırala:
ÖMER FARUK AKMAN
14 saat önce
DESTEKLERİMİZİ EN KISA ZAMANDA ULAŞTIRDIĞINIZ İÇİN ÇOK TEŞEKKÜRLER👍
Yorumlarınız Bizim İçin Kıymetli
Siz de Afrika'daki ihtiyaç sahibi bir çocuğun kirvesi olup, sünnet masraflarını karşılayabilir bu özel ve anlamlı gününde destek olabilirsiniz.
All your Qurbanis you send year-round to Africa, be it Wajib, avowed, Aqeeqah, shukr and other nafl ones, are sacrificed strictly according to Islamic principles and and are distributed in destitute regions of Africa.
Zakâh is to give one-fortieth (2.5%) of one's wealth annually for the pleasure of Allah. You can discharge your Zakah to those in need.