Qurban for Shifa
All "qurban for shifa" you are sending to the regions in need of Africa, are sacrificed carefully by considering Islamic sensibilities throughout the year.
After your qurbans are sacrificed in Africa, we send their videos via Whatsapp.

What is a Qurban for Shifa?
Qurban for Shifa: Are animals, which are sacrificed for the sake of Allah in order to get rid of material or spiritual diseases and find health. The qurban of shifā' is also known as an sacrificial animal to get rid of illnesses, because one of the healing methods in the "ṭibb-ı nebevі)" is to sacrifice an animal with this intention.
How Does My Qurban Reach Africa?
Qurbans are donated through our association's website or by contacting our call center.

Your verbal power of attorney is received by our associates.

Your qurban is sent to needy regions of Africa for sacrifice.

After your qurban is sacrificed, you will receive the video of sacrifice via Whatsapp.

The sacrificial meat is distributed among people in need.

How is the Qurban for Shifa Sacrificed?
Intention for a Qurban for Shifa : It is intended by saying "with the intention of healing from material and spiritual illness" or by mentioning the illness "I am sacrificing this qurbān for the sake of Allah" to get rid of this disease and find healing. A person can sacrifice his/her own qurbān for shifā' or a person can sacrifice his/her qurbān by proxy.
What is the Significance of the "Qurban for Shifa"?
The qurban for shifa is performed as a voluntary worship ('ibādah al-nafl) according to the individual's own will. It was recommended and considered as good from the scholars of the ahl as-sunnah.
Could a Qurban for Shifa be Sacrificed for a Person, Who is Already ill?
When any material or spiritual discomfort / illness occurs, a qurban for shifa could be sacrificed to get rid of this illness and find health. But it is way better to sacrifice a qurban before any illness or calamity occurs, just with the intention of precaution. In both cases, sacrificing a qurban for shifa' has been considered as good from Islamic scholars.
Who Can Eat the Meat From the Qurban for Shifa?
The meat can be eaten by the person and his/her family and relatives, who intended to make a qurban or it could be distributed/donated within the frame of Islamic charity. To distribute the meat among people in need is recommended, although the donation to pupil, who are studying Islam is considered as the best way of donating.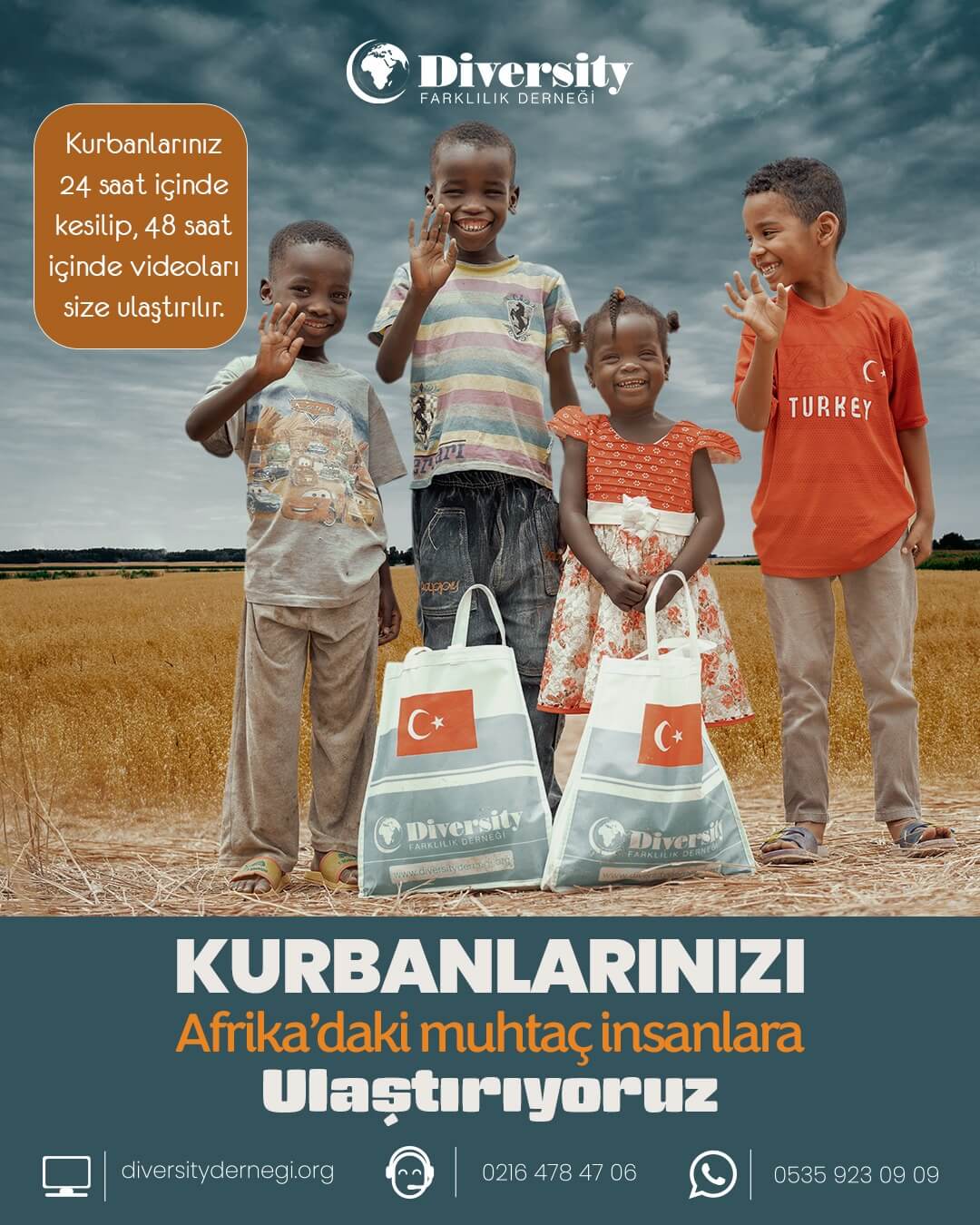 How Much Does a Sacrifice of a Qurban in Africa Cost?
The price for a qurban in Africa is 550₺ (Turkish Lira), but it can change from time to time depending on the regional conditions. Our payment options are Credit or Debit Card or a transfer into our account.
When is My Qurban Going to be Sacrificed?
We sacrifice your qurban in needy regions of Africa within 1-2 days and send the video of the sacrifice to you via Whatsapp. If it is an emergency case, your qurban can be sacrificed even the same day.
Sacrificial Organizations in Africa
In Africa, there are Islamic sensibilities related to the sacrifice of qurban whose power of attorneys were received for sacrificing it. Every detail, from receiving the power of attorney till the information that the animal is sacrificed, is carried out with the team of our association, which has more than 17 years of experience. All your qurban (uḍḥiyyah, aqiqah, shukr or qurban with any intention) are carefully sacrificed in 42 different countries of Africa throughout the year through our permanent representatives in the region.
Your Qurban Could be Sacrificed in Africa!
You can make qurban in Africa 365 days a year through our association. We carefully sacrifice the animals, paying attention to Islamic sensitivities and deliver them to those in need.